Learn my simple strategies to get dinner on the table…FAST!

We've all been there: it's 4:00 pm, you're going along you day, crossing things off your to-do list.  And, then it hits you…what are we going to have for dinner?  
You immediately go to your handful of recipes that you make all the time.  Ugh!  But you don't have all the ingredients to make any of them.  So, you have run to the grocery store. You're frustrated. Your family was hungry. And nobody is happy.
That was me a few years ago.  Stressed out, in a rut and hungry.
Then I took back control of dinner.
It didn't happen overnight.  I experimented and tested dozens of different methods and techniques.  Some were cumbersome and complicated and others just plain didn't work.  Eventually, I found simple strategies that were easy to implement and made dinner time less stressful.  In Dinner411, I take you through my systems step-by-step so that you can get dinner on the table in 30 minutes or less…even on the busiest nights.
It may seem impossible. But, I'm here to tell you it can be done. Let me show you how.
 Ready to take control of dinner? It's only $4.99!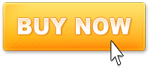 What's for dinner?
Do those three little words invoke a sense of panic? Do you immediately close your eyes and think, "I have no idea".
Is your family bored eating the same old recipes?  Do your kids groan when they see what you've made for dinner?
I don't know about you, but by the time dinner rolled around, I was tired and uninspired.  I would always fall back on a handful of recipes that didn't require much effort.  It was overwhelming and my family was bored.
But what if you had a detailed, step-by-step guide to help you?
I believe that cooking doesn't have to be difficult and that anyone can create delicious food without spending all day in the kitchen. That's why I wrote Dinner411.  I wanted to share my proven action steps to help you take back control of dinner and easy recipes to get you out of that dinner-time rut.
Not only is Dinner411 chock full of tried-and-true tips and tricks that you can start using today, but all of the information is laid out in a logical, straightforward way. There are no complicated systems or recipes with crazy ingredients. Seriously, who's got time for that?!
Dinner411 has everything you need to keep you organized and your family satisfied.

Let me help you get dinner on the table. It's only $4.99!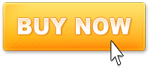 What You Get
Step-by-step instructions for getting dinner on the table…FAST!
Tips for how to feed a family with a busy schedule
How to handle picky eaters
Healthy dinner options for your family
Recipes that are quick and easy – even for people who think they can't cook
Handy printables to help keep you organized
What's Inside Dinner411
Seven chapters of immediately actionable strategies and 25 quick and easy recipes.
INTRODUCTION: Confessions of an Overwhelmed Mother
CHAPTER 1: Organize Your Kitchen and Pantry
CHAPTER 2:  Meal Planning
CHAPTER 3: Stocking Your Kitchen for Success
CHAPTER 4: Shop like a Ninja
CHAPTER 5: Quick Cooking Strategies
CHAPTER 6: Keeping the Kids Happy
CHAPTER 7: Twenty Five Easy Recipes (main dishes, side dishes and slow cooker recipes)
 Dinner411 eBook ~ only $4.99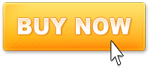 Not sure if Dinner411 is for you?  Get a FREE sample from the book!
Sample section download link will be sent straight in to your inbox.