This is a Sponsored post written by me on behalf of STOLI® Vodka. All opinions are 100% mine.
Squeeze the most out of summer with this refreshing Stoli Lemonade Cocktail!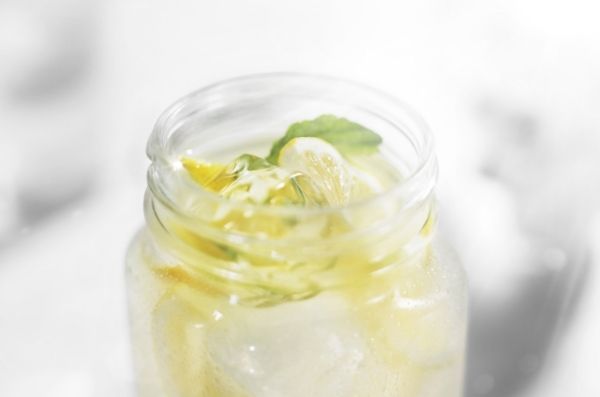 I love anything lemon!  Whether it's lemon-infused chicken like my Lemon Rosemary Grilled Chicken or a puckering dessert like my easy Lemon Ice Box Cake, I just can get enough of this fruit!
In honor of the 100 Days of Summer, Stoli Vodka, a trail-blazer in the vodka industry, is sending out Stoli-branded lemonade trucks and hosting national Stoli Lemon-ade bar night events.
There are so many great Stoli flavors to choose from, such as: Stoli® Ohranj™, Stoli® Citros™, Stoli® Razberi™ and Stoli® Blueberi™!
The trucks, deemed 'limo-nades', will head out across the country to have people sample Stoli Lemonade cocktails, refreshing flavored Lemonade ice pops, and daring consumers to take part in fun summer challenges to win Stoli prizes.
The Limo-nade trucks will show up at more than 300 managed bar nights across the nation in 12 cities including: Boston, Chicago, Dallas, Denver, New York, New Jersey.
So, make sure you  Follow Stoli on Twitter, Instagram and Join Stoli on Facebook to see if they will be in your area — if so, head on out and snag some awesome Stoli swag!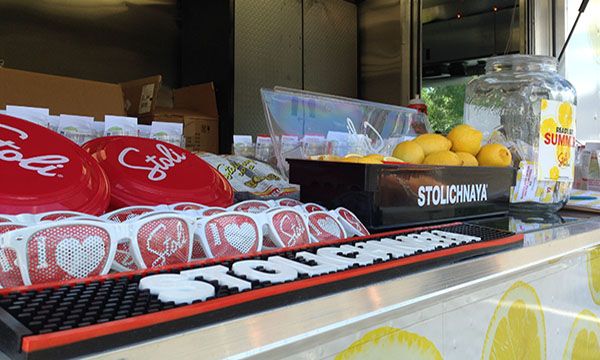 Now, on to the recipe….
Stoli Vodka Lemonade Cocktail
Ingredients
2 parts Stolichnaya® Vodka
4 parts lemonade
Directions
Build in an ice-filled Mason jar or highball glass and stir.
Garnish with lemon wheels.
I love how the smooth grain taste of Stoli pairs perfectly with the tart and sweet notes of crisp, cold lemonade.  You can make this refreshing cocktail with either Stoli Premium Vodka or one of the Stoli flavors for an added twist.
For me, this is the perfect drink to sip by the campfire!  When would you enjoy a Stoli Vodka Lemonade Cocktail?  Leave a comment below and let me know!